Inspired by the richness of design and color, at MUSAIC HANDCRAFTED TILES we offer an exclusive collection of floors from an artistic tradition of yesteryear that is complemented by the innovation of contemporary trends in architectural design.
---
---
---
MISSION
We are an artisanal company, dedicated to the design, manufacture and sale of high quality artisanal tiles, aesthetic exclusivity and versatility of use. We have a team committed to innovation and continuous improvement of our products and services, as well as the well-being of our customers, employees, suppliers and shareholders.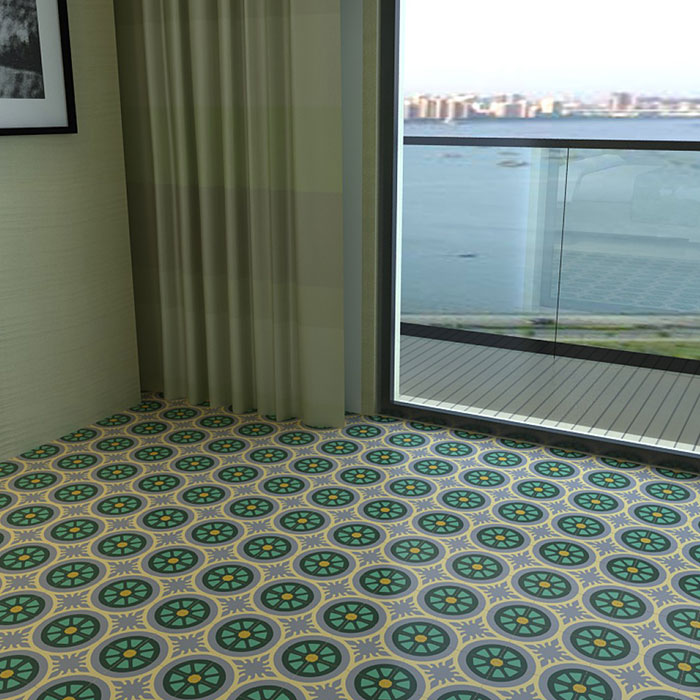 VIEW
By 2018, we want to reach the international market and be recognized as the national company with the largest participation abroad.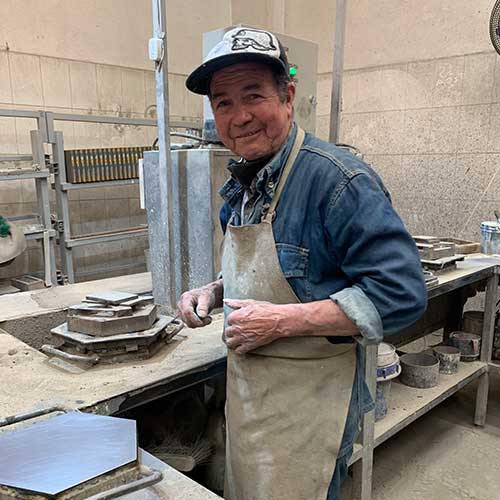 Daniel: "Making handmade tile is my art"
With more than 50 years of experience in the craft of craftsman or presser, Mr. Daniel Lizarazo represents the mastery of what it means handmade, as he declares himself is his profession, his art, his life and when he loves what it is done, you can only thank life, we thank him today for his eternal legacy.
---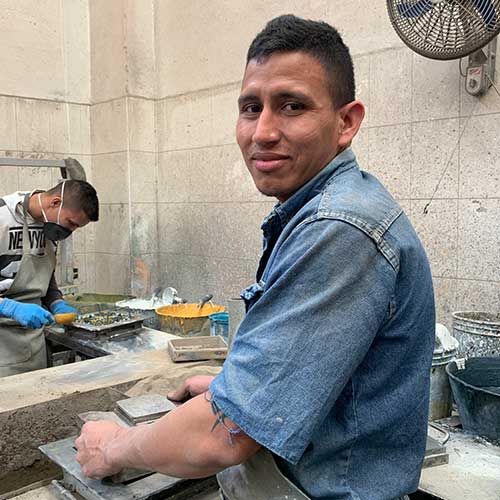 Luis: "Moldar tiles has been the most rewarding job I've found"
Luis has been making handmade tiles for 7 years and although he never imagined finding his vocation in this trade, he knows that only constancy and a job well done are the keys to making others fall in love with this craft trade.
---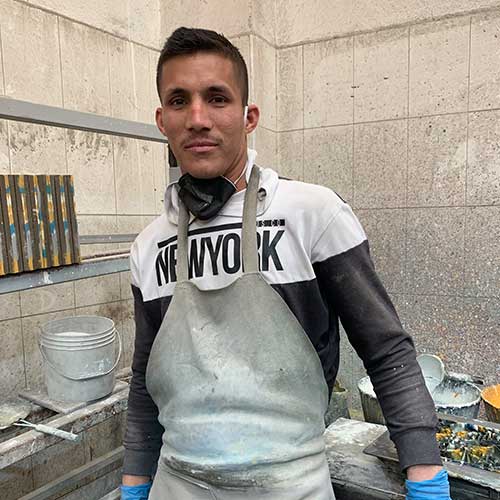 Carlos: "Learning to make tiles has given me the opportunity to think about a different future for me and my family"
"Every day, you learn something when you grind a handmade piece, at first the pieces are fragile and must be taken care of so that they do not break, but after they are dry they are very strong and when they are already glued they are almost indestructible, it is like life."
---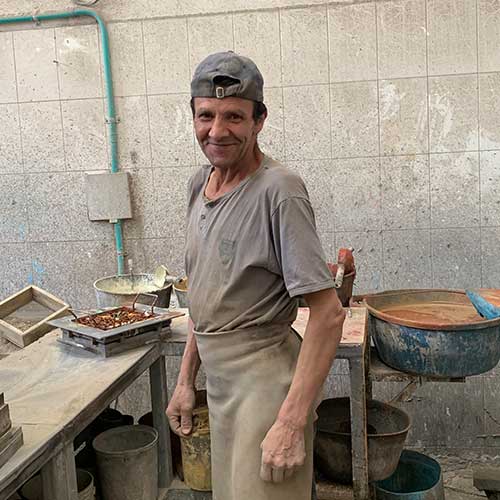 Luis Rocha: "To make a good tile you need practice"
"From the age of 12 I make tiles, it was an art that I learned and for which I give thanks every day"
---